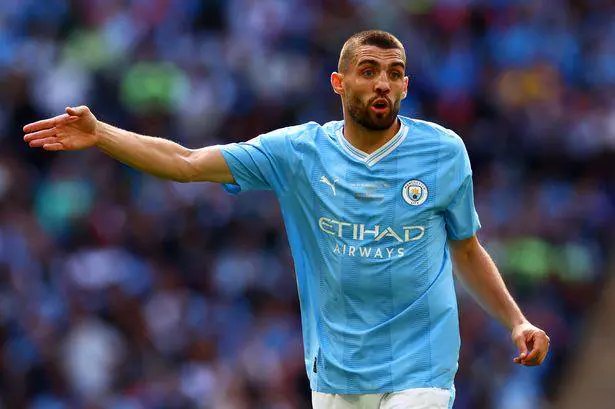 According to the report from mirror.co, Mateo Kovacic says he wishes he had joined Pep Guardiola's all-conquering Manchester City side earlier in his career. Midfielder Kovacic joined City from Chelsea in the summer for £25million following earlier spells at Dinamo Zagreb, Inter Milan and Real Madrid. The experienced 29-year-old has made more than 500 appearances in his career, but said he feels like he is starting out again, learning new ways under Guardiola.
And Kovacic revealed his one regret is that he did not join up with Guardiola earlier in his career, so he could enjoy more time playing under the man widely regarded as the best coach in the world.
‌"It's amazing and tough because I'm learning a lot of new things and I would have loved to come at an earlier age to learn," said Kovacic. "But it's never too late to learn. I think like that. So I'm happy I can learn from him and what he tells you.
"I would've loved someone to have told me a few years ago. But yeah, now I can still learn and you can really tell he is fantastic. I've really enjoyed it from the first moment. It was tough the first few days to understand what he wants – 'don't move there, go there'.
Kovacic was joined at City in the summer by Croatia team-mate Josko Gvardiol, who signed for the Blues from RB Leipzig for £77.6m. Gvardiol'a versatility – he can play at centre-back or left-back – has made him a valuable signing for City, with Kovacic confident the 21-year-old will have a glittering career.
"I have in mind one guy that is really good and that can be Josko, who is still young," said Kovacic. "I think he can really dominate in European football. He can take, especially in Croatia, centre-backs to on another level, because we always were talented playing from the back, but he has something special.
"So I like to run a lot on the pitch sometimes – 'go there, go there'. But he told me, 'Be more calm, don't run too much'. So it was like a little bit of surprise for me as well and it's nice. The club you can tell from the first day is amazing. The people are great, and the city is also nice."