Chelsea's wonderful Cole Palmer have spoken to the media about how Pochettino was key in his decision to join Chelsea.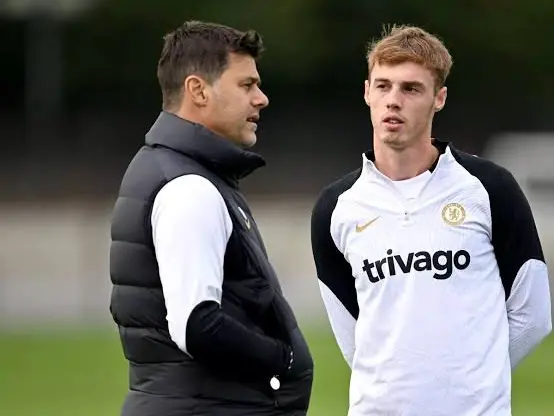 Palmer has been brilliant for Chelsea this season since he joined from Manchester City. The midfielder looks to be the missing piece in Chelsea's style of play as he connects the defence to the attack. He was brilliant in the big games against Manchester City, Tottenham and Arsenal this season.
Palmer possesses the skills to become a world-class player which shows that Chelsea made the right decision to sign him for that steal price. His consistent performance has earned him his first England senior call-up.
However, Palmer according to Blue_Footy via X explains the qualities in saw in Pochettino which made him sign for Chelsea when he said: "I think the decision to go to Chelsea so far is paying off. I spoke to him [Pochettino] before [the move] once and it was a good phone call, so I decided to go."
Palmer adds: "A lot of people told me how he is with young players and since I went to Chelsea I can see it. I'm enjoying working with him and I'm excited to carry on. He has given me the confidence and licence to go where I want on the pitch, where I feel I can use my strengths so I'm grateful for it."
The ex-Man City player said he had a phone conversation with Pochettino before he moved to the West London club. He also noted that a lot of people told him how Pochettino develops young players which was when he joined the club and he has been experiencing it.